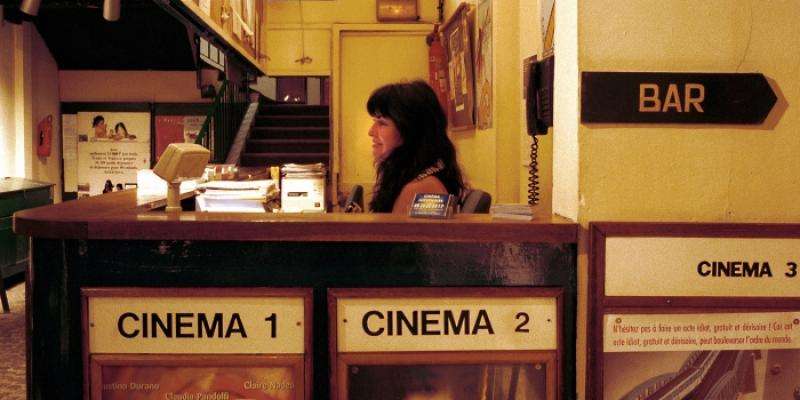 Why not go to the Cinema when You're in Paris?
Cinema is hugely popular in France, as you might expect in the country where the art form was born and where there is still a thriving movie industry. Needless to say, there are plenty of cinemas in Paris showing everything from the latest Hollywood blockbusters to the most obscure experimental films. Why not enjoy a movie while staying at the Résidence & Spa Le Prince Régent? There are some first rate movie theatres nearby.
Great Cinemas close to the Résidence & Spa Le Prince Régent
Just a ten minute walk away from the Résidence is the MK2 Odeon. This state of the art modern movie theatre complex on the Boulevard Saint Germain presents both French and original language versions of various films. It hosts special screenings, seasons devoted to specific themes and festivals, as well as all the latest releases.
Established in the early 1960s, Les 3 Luxembourg was the first Parisian cinema complex and played a leading role in the French cinematic boom of that creatively fruitful decade. Located at 67 Rue Monsieur Prince, it is just a two minute walk from the Résidence. Today, this cinema is still one of the major venues for Art et Essai (Arthouse) movies, presenting to audiences the best in contemporary auteur work, avant garde and experimental films. Documentaries are something of a speciality. Retrospectives, debates and meetings are held regularly, and you can take the opportunity to see something that is distinctly off the beaten track. Les 3 Luxembourg also features more mainstream movies, too.
Here are the hottest New Musicals in Paris
There's a bumper crop of musical productions in Paris this season and we'd like to share the harvest with you. Some of the most fondly remembered music of the 80s comes together with the story of Alex, a steel mill worker who longs for stardom as a dancer in Flashdance. Also making the leap, Gene Kelly style, from the screen to the stage is An American In Paris, and where could be better to see this production than in Paris itself? Irresistible Latin music and an authentic recreation of 1940s and '50s Cuba are the hallmarks of another fine show, The Bar At Buena Vista.
Paradis Latin; The story of a classic Cabaret
In future articles we will tell you the stories of the iconic cabarets of Paris. We begin this time with the tale of the Paradis Latin, which has an enthralling history. The current building was designed in the late 19th century by the genius who built the Eiffel Tower, Gustave Eiffel. It almost suffered an ignominious fate but was rescued by timely intervention to become one of the most popular nightspots in Paris. Spectacular and flamboyant shows have been presented to millions of people over the years, and it's one of the places where you can see the authentic French Cancan.
******
• Cinéma MK2 Odéon
113, bd St-Germain, Paris 6e
Tel. 0033 (0)8 92 69 84 84
Métro Odéon, lines 4 et 10
• Cinéma Art & Essai Les 3 Luxembourg : 67 Rue Monsieur le Prince, Paris 6ème
Tel : 0033 (0)8 92 68 93 25
Metro : Odéon, lines 4 et 10
~oOo~
Picture copyright holder : Tourist office Paris - Photographer Amélie Dupont
---
Résidence & Spa Le Prince Régent - Charming Hotel, Latin quarter, Paris 6ème