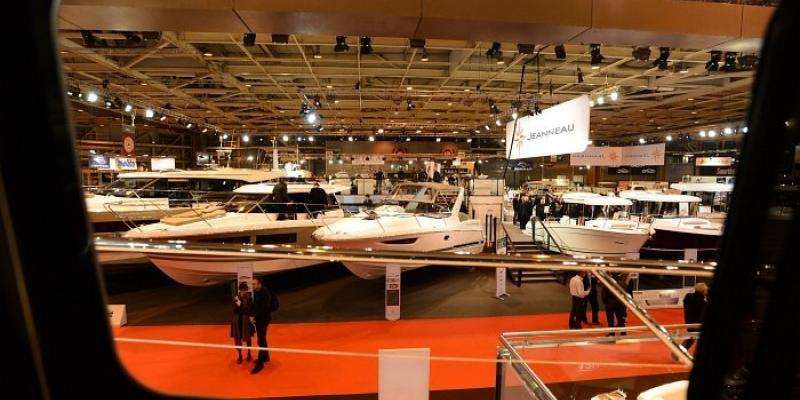 The Nautic; Paris International Boat Show 2014
Take a dive into the nautical world at the Nautic Show, Paris. Taking place over the nine days from December 6th to 14th, The Salon Nautique International de Paris at the Porte de Versailles exhibition centre is a trade show that should not be missed by boating enthusiasts and nautical world professionals. It will all be happening just a half hour Metro ride or a twenty minute journey by taxi from the Résidence & Spa Le Prince Régent.
Set Your Course For A Berth At The Porte de Versailles
From luxury yachts and sailboats to power boats, catamarans and paddleboards plus all the associated accessories and equipment, Nautic 2014 will have it all. Among the highlights on show this year will be the Bénéteau Oceanis 38, the racing Jeanneau Sun Fast 3600, transportable multi hulls such as the Tricat and Astus 24 and Fora Marine RM 1360. Additionally, the Nautic Spot will feature new dinghies, kayaks and boardsport equipment and the chance to actually try out the latest stand up paddleboards.
You will also have the opportunity to see a range of vessels afloat in the Nautic Marina, a new feature this year that provides all the advantages of a floating show. Then, at the heart of the marina you will find the Yacht Club, where you can take some time out to relax in the lounge and restaurant.
With sections dedicated to Sailing and Tourism, Motor Boating, and Equipment, nearly 800 exhibitors, 1,300 brands and 1,200 boats on display, you can be sure that the Nautic Show 2014 will find a safe harbour in your heart.
******
• Nautic : International trade fair from 6th to 14th december 2014
Paris Expo, Porte de Versailles, Paris 15e
Metro Porte de Versailles station, line 12 or Balard station, line 8
Tram Porte de Versailles station, line T3
~oOo~
Picture 'Nautic 2013' copyright holder: AFP - Photographer Raoul Dobremel
---
Résidence & Spa Le Prince Régent - Charming Hotel, Latin quarter, Paris 6ème