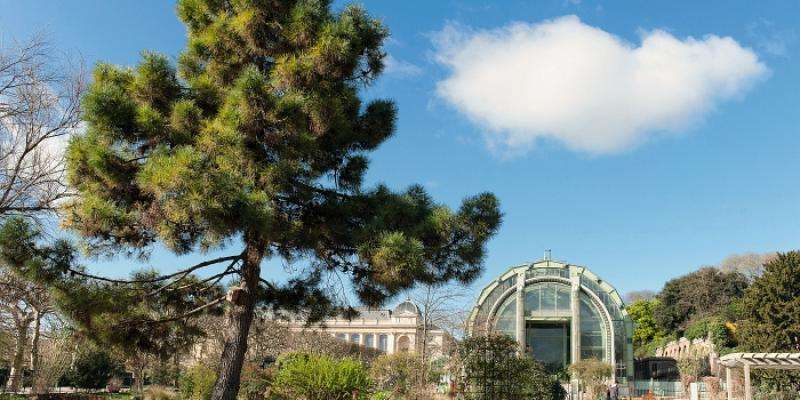 The most important Botanical Garden in France
The Jardin des Plantes is a haven of beauty with a long and illustrious history. Today it is the foremost botanical garden in the country and contains galleries of the National History Museum along with the oldest civil zoo in the world, home to nearly 200 species of wildlife. The Résidence & Spa Le Prince Régent warmly recommends that you spend some time in this enchanting part of Paris.
A Botanical Garden with a Natural History Museum and Zoo
Founded in 1626, this botanical garden was originally called the Jardin du Roi. It was not actually planted, however, until 1635, when it came to be used as Louis XIII's medicinal herb garden. Opened to the public as early as 1640, the Jardin des Plantes has grown to occupy 28 hectares of the Left Bank of the Seine and is now one of the departments of the National Museum of Natural History. Within its lovely surroundings can be found an Art Deco winter garden, greenhouses containing various exotic plant species, a magnificent rose garden, a maze and four galleries of the Natural History Museum devoted to evolution, mineralogy, palaeontology and entymology.
Another major attraction is the zoo, which occupies around a third of the Jardin des Plantes. This was founded in 1793, during the French Revolution, and originally contained the animals taken from the collections of royalty and the aristocracy. Here are around 1,800 animals including 240 mammals, 390 birds, 210 turtles, crocodiles, lizards and snakes, 140 amphibians and 900 insects, crustaceans and spiders and some rare species including red pandas, snow leopards and Arabian oryx.
******
Jardin des Plantes du Muséum d'histoire naturelle : 57 rue Cuvier, Paris 5e
Metro : Gare d'Austerlitz line 5, Censier Daubenton line 7, Jussieu ou Gare d'Austerlitz line 10
RER C Gare d'Austerlitz
~oOo~
Picture copyright holder : Tourist office Paris - Photographer Daniel Thierry
---
Résidence & Spa Le Prince Régent - Charming Hotel, Latin quarter, Paris 6ème