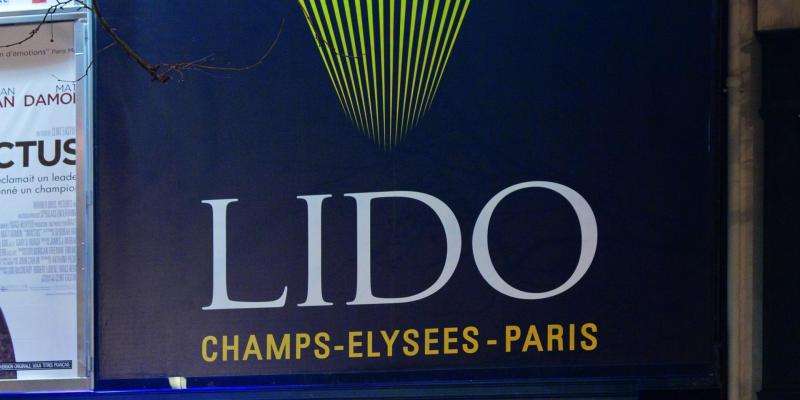 The Lido; One of the great Parisian Cabarets
In a previous article we told you the story of the Paradis Latin. This time it's the turn of another legendary Paris nightspot, the Lido. Located on the avenue des Champs Elysées, the Lido continues to present spectacular revues, the latest of which is Bonheur (Happiness). If you want to catch this show, however, you'd best be quick as a new production is on the way.
The story of the Lido, a great revue venue
In the mid-1940s a pair of enterprising building contractors called the Clerico Brothers purchased land on the Champs Elysées. They wanted to create an entertainment venue unlike any other and so enlisted the help of the showman and impresario Louis Guerin as their manager. These three visionaries opened the Lido in 1946 and came up with a new idea; a dinner and show package that was subsequently copied worldwide.
In 1948 the Lido recruited the Irish-born dancer Margaret Kelly, whose enchantingly blue eyes had earned her the nickname Miss Bluebell. Margaret had been a dancer at the Folies Bergere before forming her own dance troupe, the Bluebell Girls. The Bluebell Girls have performed at the Lido ever since, supporting such performers as Edith Piaf, Maurice Chevalier, Marlene Dietrich, Elvis Presley and Elton John.
There have been 26 revues staged at the Lido over the years. The latest of these, Bonheur, is the spectacular story of a mysterious woman's search for happiness. This is to be replaced by a new production next spring, created and directed by Franco Dragone, so catch this long running show while you can.
Le Lido
116 Avenue des Champs-Élysées, 75008 Paris
+33 1 40 76 56 10
Metro : George V, Line 1
Picture credits : Amélie Dupont
---
Résidence & Spa Le Prince Régent - Charming Hotel, Latin quarter, Paris 6ème