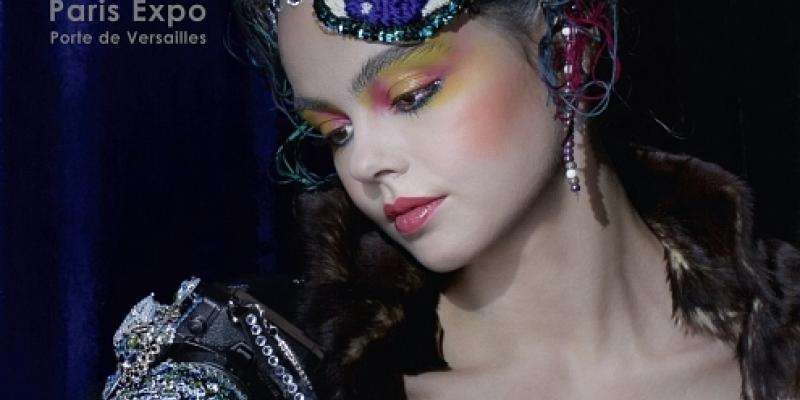 The Art and Commerce of Photography: Trade Shows in Paris
In mid-November the world of photography flocks to Paris. Professionals, manufacturers, galleries, collectors and passionate amateur shutterbugs are drawn to a trio of world class events, the timings of which conveniently overlap so that you don't need to miss anything. Staying at the Résidence & Spa Le Prince Régent you will be centrally positioned for reaching the superb trade shows detailed below and able to get there in a flash!
Photographic Events in the World's most photogenic City
Since its debut in 1997 Paris Photo has developed a reputation as one of the world's premiere photography trade shows. With over 140 galleries in attendance from 33 countries, its international importance is clear. This event is geared towards the fine art aspects of the medium and, appropriately enough, takes place in the beautiful surroundings of the Grand Palais. November 13th to 16th are the dates to remember.
With an emphasis on the technical, technological and latest innovations, the Salon de la Photo is certainly of great appeal to anyone working in photography related fields, but offers plenty of interest for every visitor. It's a wonderful forum for ideas and presents a full programme of events, workshops, discussions and presentations. There will be equipment manufacturers from all over the world exhibiting their wares and a comprehensive retail area. It all takes place at the Porte de Versailles events centre from November 13th to 17th.
If you are in the mood for a friendly and informal get together with like-minded fellow photography buffs, then the Fotofever Paris event is for you. Taking place at the Carrousel du Louvre from November 14th to 16th, this show is organized by Cécile Schall and places the emphasis on collecting photographs and appreciating the art form. There will be a new exhibition derived from a thematic private collection, guides and advice for collectors, talks, presentations and plenty of encouragement for new talents.
Take a Gourmet Break at the Montmartre Harvest Festival
From the Roman era through the Middle Ages and well into the 19th century there was a tradition of growing grapevines on the butte of Montmartre. This tradition received a revival in the 1930s when the small vineyard called the Clos Montmartre was established on what had previously been wasteland. Each year the grape harvest from this small plot of land is celebrated as the Fetes des Vendanges. You are cordially invited to join in and enjoy a grand parade, a fireworks display, food and wine stalls, concerts and more in one of the most joyous celebrations Paris can offer.
Chocolate and Wine Gourmet Fairs in Paris
Chocolate and wine? It's an enticing combination and both are the subjects of a couple of eagerly anticipated gourmet trade fairs. The Salon du Chocolat, at the Porte de Versailles exhibition centre from October 29th to November 2nd has hundreds of exhibitors, demonstrations by leading pastry chefs, workshops, exhibitions, shows and even chocolate fashions on the catwalk. Then, the Carrousel du Louvre will be the setting for Le Grand Tasting on November 28th and 29th. This acclaimed wine tasting festival showcases the finest that France has to offer, along with classes and workshops guaranteed to improve your palate and give you the opportunity to chat with experts.
******
Paris Photo: November 13-16, 2014
Nef du Grand Palais, Avenue Winston Churchill, Paris 8ème
Métro Champs-Élysées - Clemenceau, lignes 1 et 13
RER C : Invalides
Salon de la Photo: November 13-17, 2014
Paris Expo Porte de Versailles, Paris 15e
Métro Porte de Versailles, line 12 or Balard, line 8
Tramway Porte de Versailles, line T3
Fotofever Paris: November 14-16, 2014
Carrousel du Louvre, 99 Rue de Rivoli, Paris 1er
Metro : Louvre-Rivoli or Tuileries, line 1 – Pyramides, lines 7, 14
~oOo~
Picture copyright holder : Elene Usdin
---
Résidence & Spa Le Prince Régent - Charming Hotel, Latin quarter, Paris 6ème