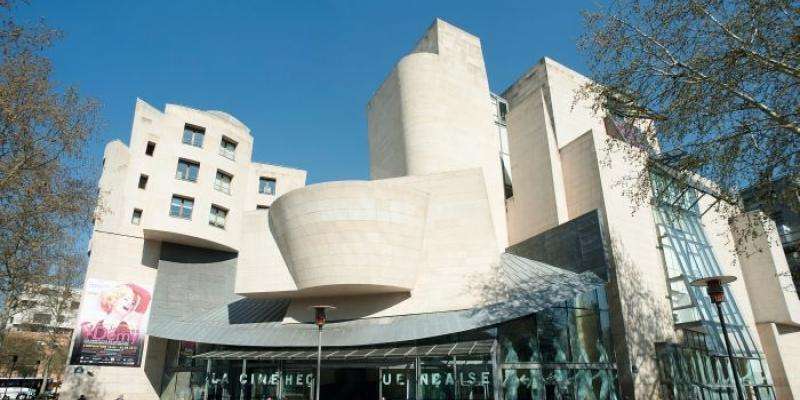 Summer Cinema in Paris; Movie Magic Indoors and Outdoors
Summer cinema in Paris promises a film fest for fans of the seventh art. In France, movies were first taken seriously as an art form, and the national passion for this medium is today as powerful as ever. Perhaps nowhere is this more clearly demonstrated than in the popularity and prestige of the film festivals that take place in Paris. As big movie buffs, we at the Résidence & Spa Le Prince Régent certainly have our favourites, as you will see.
Paris Embraces the Movie Festival Season
The Paris Cinema Festival was begun in 2003 at the behest of Paris mayor, Bertrand Delanoe. Today it is more popular and well regarded than ever. This year, between July 5th and 14th, Paris cinemas will present around 600 screenings showcasing a wide and diverse selection, from current Hollywood blockbusters to the movies of yesteryear to the most obscure art house cult classics. Across Paris participating theatres will admit you for free or at greatly discounted rates. Around 200 special guests will be present, and there will be sneak previews of upcoming projects, plus retrospectives, tributes and sidebar events. However, should you wish to watch a movie or two beneath the stars, then the giant screen by the Seine will be the place for you. Here you can sing along to movie classics in a kind of huge karaoke.
Those who can't get enough of night-time screenings in the open air will particularly enjoy the free movie shows that will take in the lovely surroundings of the Parc de la Villette from July 23rd to August 24th. A giant screen is set up on the grass, moviegoers bring picnics to enjoy as the sun goes down, then settle back in their deckchairs to enjoy the evening's entertainment. The atmosphere is welcoming and good natured and there's a pretty good chance you will want to come back for more.
The best current exhibitions on show in Paris
At the Résidence & Spa Le Prince Régent we are particularly excited about three current Paris exhibitions which we know you will enjoy. Paris 1900: The City Of Entertainment at the Petit Palais recreates the glorious era when the city captured the imagination of the world. The Lucio Fontana retrospective at the Museum of Modern Art examines the visionary artist's challenging work. Finally, the super heroes of Marvel Comics, including Spider Man, Iron Man, the X-Men and more, are on show at the Art Ludique, courtesy of the artwork of their original co-creators Jack Kirby, Steve Ditko and the rest of the classic 'Bullpen Gang'.
******
Cinémathèque : 51 Rue de Bercy, Paris 12e
Tel. 0033 (0)1 71 19 33 33
Metro : Bercy, lines 6 et 14
Paris Cinema is at cinemas throughout the city
Tel. 0033 (0)1 55 25 55 25
Open air cinema : from July 23 to August 28 2014
Parc de la Villette, 211 avenue Jean Jaurès, 75935 Paris Cedex 19
tél. 0033 (0)1 40 03 75 75
Metro : Porte de la Villette, line 7 - Porte de Pantin, line 5
~oOo~
Picture "Cinémathèque (Film Archive Society)" copyright holder : Tourist office Paris - Architect Frank Gehry - Photographer Daniel Thierry
---
Résidence & Spa Le Prince Régent - Charming Hotel, Latin quarter, Paris 6ème