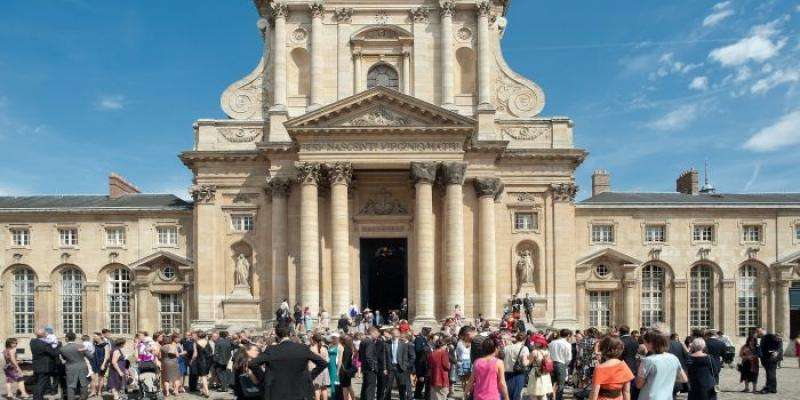 Sorbonne Pantheon Hotels in Paris for your stay
Sorbonne Pantheon hotels in Paris ? May we suggest you enjoy a stay at the Résidence & Spa Le Prince Régent ? Situated in a delightful 18th century building, our elegant and comfortable apartment hotel occupies an ideal central location which is so convenient whether you are in Paris for business or pleasure. From here you can enjoy easy access to all parts of the capital, as well as the pleasures and sights of our immediate neighbourhood.
Sorbonne Pantheon hotels in Paris are in a favoured location
Not far from the Résidence & Spa Le Prince Régent can be found the second largest public park in Paris. The Luxembourg Gardens boast an illustrious history dating back to the early 17th century, and is a picturesque and tranquil green space in the heart of the city dotted with fountains, statues and monuments. From here you can have an unobstructed view of the Pantheon, the national mausoleum where many French heroes such as Victor Hugo, Emile Zola and Marie Curie have been laid to rest.
In this charming part of Paris, student and cultural life mingle together to produce an exciting and vibrant atmosphere due to the presence of the world famous university known as the Sorbonne. In the Latin Quarter, named for the language once spoken in and around this centre of learning, can be found the narrow streets, bookshops and charming little cafes which characterise the area.
Also close to us is Montparnasse, with its business tower soaring above the streets, and legend haunted catacombs beneath. To the north of our hotel is the Ile de la Cite, upon which stands the imposing edifice of Notre Dame Cathedral.
Résidence & Spa Le Prince Régent is foremost amongst the Sorbonne Pantheon hotels in Paris
Allow the helpful and knowledgeable staff of the Résidence & Spa Le Prince Régent to assist you in your visit, and when your busy day is done, you can relax in the soothing waters of our world class spa facilities.

~oOo~
Picture copyright holder : Val de Grâce church - Tourist office Paris - Photographer Daniel Thierry
---
Résidence & Spa Le Prince Régent - Charming Hotel, Latin quarter, Paris 6ème