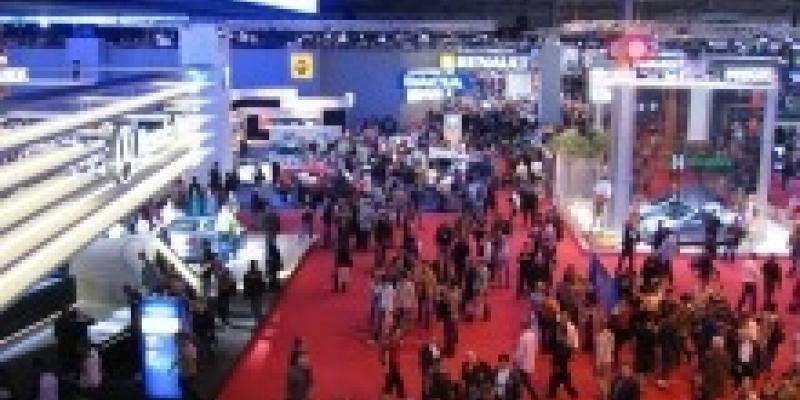 Rev up and head for the Paris Motor Show
Anyone with any interest in the world of automobiles should not miss the Paris Motor Show. The largest and most prestigious automotive event in the world takes place in the Porte de Versailles exhibition centre from the 4th to the 19th of October. Busy and exciting days are guaranteed, but after all that activity you will need somewhere tranquil in which to relax. The Résidence le Prince Régent & Spa 28 offers an elegant and peaceful setting you will enjoy following hectic days at the show, and is just a few Metro stations away.
A pit stop of automotive pleasure and interest
The Mondial de l'Automobile takes place every other year, alternating with the Franfurt Motor Show, and was the world's first event of its kind. In 1898 the Automobile Club de France and French motoring pioneer Albert de Dion presented the Exposition Internationale d' Automobile. Today the show is a global event at which dozens of new model automobiles are premiered, from concept cars to production models and vehicles for motorsports. Innovative new technologies are unveiled, debates and workshops are presented and the latest news is announced.
Amongst the many new launches scheduled for this year's show are the third generation Kia Sorento, a new Vauxhall Corsa, the Mazda MX5, the Jaguar XE compact saloon and the hot new C class estate from Mercedes Benz. The world's biggest manufacturers will all be in attendance, along with smaller and more specialized makes.
Shapes, colours, lines, craftsmanship and elegance are elements shared by clothing and cars and this interrelation is pointed up by the Automobiles and Fashion exhibition which takes place in Pavilion 8. Around forty cars of yesteryear will be on display, providing further interest for those passionate about vintage vehicles.
The show is open daily from 10:00 until 20:00 with late openings until 22:00 on Thursdays and Fridays. Children under ten are admitted for free.
Paris Design Week; An international event
It's like an entire city throwing open its doors in the cause of design. This key element of Parisian culture is celebrated each year in Paris Design Week. Freewheeling, free-ranging and free of charge, it is a citywide event in concert with the Maison & Objet trade show and runs the gamut of all things design oriented. Established and globally renowned brands rub shoulders with hot new talents in the design world in exhibitions, showings, installations and parties designed to be as inclusive as possible. From September 6th to 13th, Paris bears her design soul to the world.
******
• Trade show ' Paris Motor Show ' : October 4-19, 2014
Paris Expo, Porte de Versailles
Metro Porte de Versailles, line 12 or Balard, line 8
Tramway Porte de Versailles, line T3
~oOo~
Picture copyright holder : Photographe Na Parish - flickr CC BY-SA 2.0
---
Résidence & Spa Le Prince Régent - Charming Hotel, Latin quarter, Paris 6ème