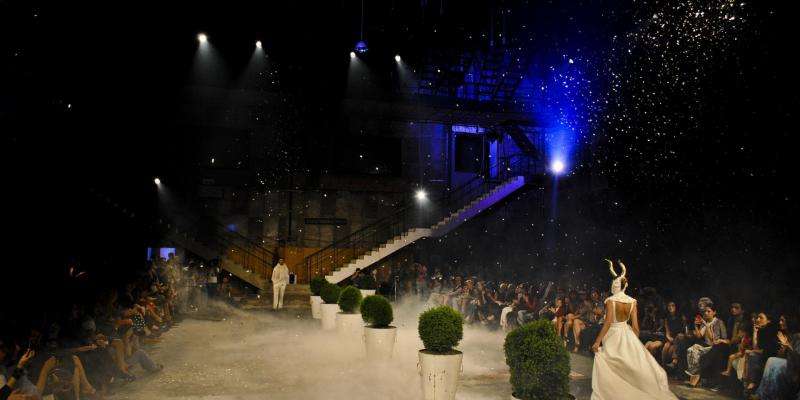 Paris summer sales & Fashion Week: essential appointments for the summer
Combine business with pleasure when you stay at the Hotel Prince Regent Hotel. Ideally located in the heart of the 6th arrondissement of Paris, between the Odeon neighbourhood and the Jardin du Luxembourg, our establishment is within close proximity of nearly all the major Paris fashion stores and other places of interest. So, after a good night's comfortable rest you can treat yourself by visiting the nearby fashion boutiques, not to mention the varied venues of the very popular Fashion Week, an event that will enliven the Parisian scene and allow you to discover the trends for the next season.
The Paris summer sales: unlimited shopping possibilities!
Browse the shops of the 6th arrondissement of Paris to discover the latest creations of Parisian stylists and artisans of haute couture during the summer sales period. Chic boutiques, designer stores and luxury brand outlets throw open their doors to unveil the very latest trends. Whether you prefer a classic look or a more contemporary style, are looking for formal or more casual outfits or you're searching for the perfect accessories such as bags, shoes, sunglasses and jewellery, you'll be delighted with the shopping spree possibilities on offer here. Here are the coolest shops to quench your thirst for fashion, and at unbelievable bargain prices, too. You'll find it difficult not to smile in sheer glee when confronted by these beautiful collections from the major brands of haute couture with their prices slashed. Enjoy your bargain filled stay in Paris, stroll the Montaigne and adjacent streets and don't miss the fashion stores bordering the Rue du Faubourg Saint-Honoré, where you'll discover the must-have items of the season.
Paris Fashion Week: the year's highlight for fans of fashion
Here's yet another event that will make your summer holidays in Paris go with a distinctly chic bang. The eyes of the world will be riveted on the French capital during Fashion Week from July 5th to 10th. When you stay at the Hotel Prince Regent you will find plenty of nearby places vibrating to the rhythm of the shows and catwalk parades throughout this fashion forward week. The greatest designers present their latest collections and the programme includes haute couture offered by the world's leading creators, meetings between fashion professionals, shows, exhibitions, parties and more. Don't miss this fashion week in the fashion capital of the world, during which the great couture houses of Paris will unveil their creativity to the public. This occasion also presents a great opportunity to get to know the rising stars of fashion. Extravagance, surprises and magic await you during Paris Fashion Week!
Picture credits: Butu Bilikhodze
Résidence & Spa Le Prince Régent - Charming Hotel, Latin quarter, Paris 6ème