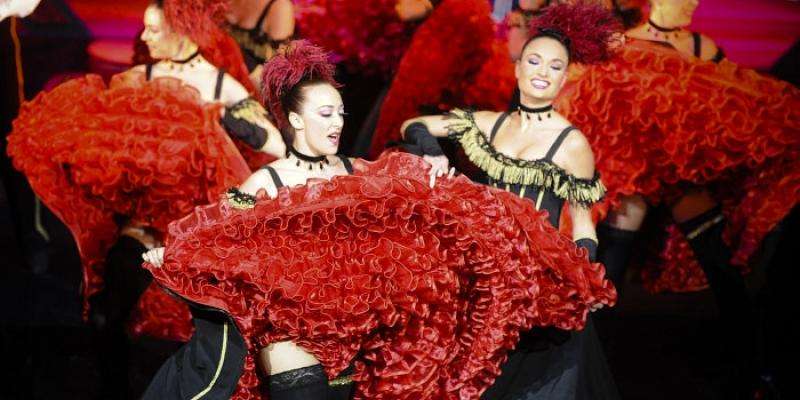 Paradis Latin; The story of a classic Cabaret
Paris is famed for its cabarets, and one of the foremost is the Paradis Latin. In future articles we will present other famous cabarets, but we would like to begin with this, the oldest large cabaret in the world and a listed historical heritage site. The Paradis Latin is just a short distance from Notre-Dame and the Panthéon, and the Résidence Prince Régent is less than a 15 minute walk away.
Twice reborn; The story of the Paradis Latin
It was Napoleon Bonaparte who decreed that a theatre should be built on the rue du Cardinal Lemoine. So it was that the Théâtre Latin came to be. Sadly, however, this burnt down a few years later so that by the time that Paris was preparing for the 1889 Universal Exposition only a ruin remained.
Gustave Eiffel himself was commissioned to rebuild the theatre, which reopened on January 20th 1889 as the Paradis Latin. It was an immediate success, with tickets selling out on a regular basis, but this was not to last. In the early 20th century, Montmartre became the focus of fashionable Parisian nightlife and the Paradis Latin's star waned. The building was sold and became a manufacturing plant for many years until it was abandoned completely.
In 1970 the building was purchased by a property developer called Jean Kriegel, who planned to turn it into apartments. But when he saw the exquisite Gustave Eiffel framework and the gorgeously designed interior he was moved to restore it. The Paradis Latin reopened in 1977 and has remained hugely popular ever since.
Today the Paradis Latin presents spectacular shows featuring a troupe of 35 superb dancers, and offers a fun-packed night out you will always remember.
• "Paradis à la Folie" - Paradis Latin
Informations in the official website
28 rue du Cardinal Lemoine, Paris 5e
Tel. 0033 (0)1 43 25 28 28
Metro : Cardinal Lemoine, line 10
~oOo~
Picture copyright holder : PARADIS LATIN
---
Résidence & Spa Le Prince Régent - Charming Hotel, Latin quarter, Paris 6ème