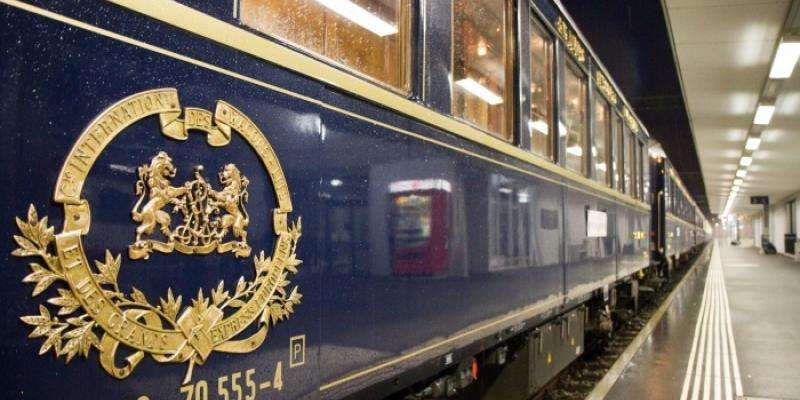 Orient Express gastronomy dinner in Paris
Orient Express gastronomy dinner in Paris? Didn't the Orient Express make its last run many years ago? Yes, but the good news is that the legendary train service has returned to where it all began in 1883: Paris. Moreover, the dining car opens its doors to you for dining in style. It's all part of a new exhibition running until August 31st at the Arab World Institute, less than a mile from the Résidence Le Prince Régent.
Orient Express gastronomy dinner in Paris recreates the golden age of travel
As part of their planned revival of the service, French railway company the SNCF are collaborating with the Arab World Institute to present the Once Upon A Time Orient Express exhibition. A locomotive and three carriages classified as historical monuments have been placed on the Institute's forecourt. Visitors can go inside and enjoy a multimedia presentation charting the history of the iconic Paris to Istanbul service.
During those years of the late 19th and early 20th centuries, travel was seen as an experience to be savoured rather than as a means to an end. An essential element of the Orient Express was the restaurant car, where travellers could dine in elegant luxury. If you have a yearning to know what it was like, you'll be happy to know that this special experience can be enjoyed again just as it was back in the golden age of leisurely and luxurious travel. After the exhibition has closed for the evening the restaurant car is where the Michelin award winning chef Yannick Alléno works his culinary magic. He has created a menu that pays homage to the past while still embodying the innovation for which he is justly famed. Don't miss this opportunity to dine on the Orient Express in Paris!
The Résidence Le Prince Régent recommends you partake of an Orient Express gastronomy dinner in Paris
Elegance, grace and an invitation to take life at a more leisurely pace. These are the hallmarks of both the Orient Express and the Résidence Le Prince Régent. Therefore it is appropriate that we suggest you try this once in a lifetime gastronomic experience.
~oOo~
Picture copyright holder : wikimedia cc - Photographe Murdockcrc
---
Résidence & Spa Le Prince Régent - Charming Hotel, Latin quarter, Paris 6ème