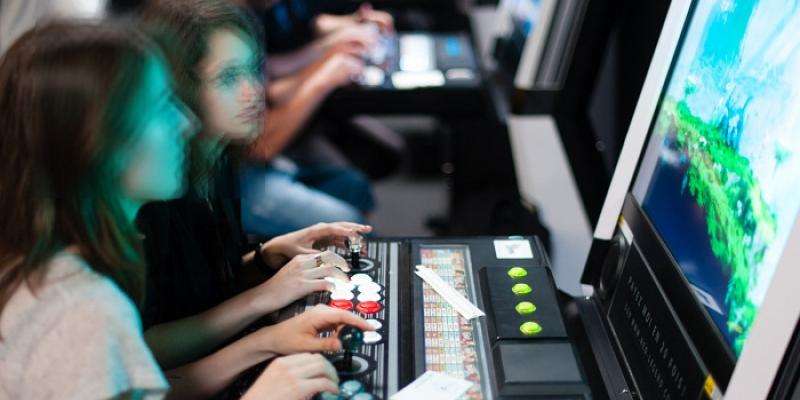 Learn the fascinating Videogame Story
Commercially available videogames have been with us for over forty years now and have become firmly embedded in our cultural consciousness. Videogame Story, a major new exhibition at Pavilion 8 of the Porte de Versailles explores the history of this popular entertainment phenomenon and indicates the directions it will take in the future. Running to September 7th, it is an essential event for gaming fans and anyone who's curious regarding what the videogame scene is all about!
A participatory look at the history of videogames
The first commercially available videogame and home console system was Ralph Bauer's Magnavox Odyssey. In development since the late 60s, this was released in 1972 but met with only moderate success. Atari's Pong was the first videogame to truly capture the public's imagination and was followed by Dungeon, the first role playing videogame, in 1975. Then, in 1978, came the phenomenon that we all remember, Space Invaders! The late 70s and early 80s brought the arcade games boom, then came the 90s decade of innovation and hand-held games. Today the 3D and virtual reality games are upon us and who knows what the future will bring…
Well, you can get some idea of how that gaming future will shape up at the Porte de Versailles this summer. With over 350 examples from videogaming's four decades of history, the chronologically presented Videogame Story offers plenty of opportunities to try the games of the past and revisit those you remember with fond nostalgia. Additionally, you can have a go with some of the many games currently available and view the presentations of various companies and publishers. Then, enjoy a taste of the gaming world of tomorrow as game designers preview their products in all systems and genres. A 4K projection room presents trailers of upcoming games, and there's a look at virtual reality helmets, Orange Cloud Gaming and various multimedia services.
The most important Botanical Garden in France
One of the favourite Paris attractions of the team here at the Résidence & Spa Le Prince Régent is the Jardin des Plantes. A delightful location on the Left Bank of the Seine, this major botanical garden of the nation offers enough of interest to keep the whole family occupied for days. The beautiful gardens, large hothouses containing exotic Mexican and Australian plants, the magnificent collections of the Natural History Museum, and the world's oldest civil zoological garden housing 1,800 animals representing around 200 species are a source of great pride to Parisians. Spend some time there and see why.
******
Exhibition Vidéogame Story : until September 7, 2014
Paris Expo Porte de Versailles – Paris 15e
Metro Porte de Versailles, line 12 or Balard, line 8
Tramway Porte de Versailles, line T3
~oOo~
Picture copyright holder : [Org - Photographer]
---
Résidence & Spa Le Prince Régent - Charming Hotel, Latin quarter, Paris 6ème