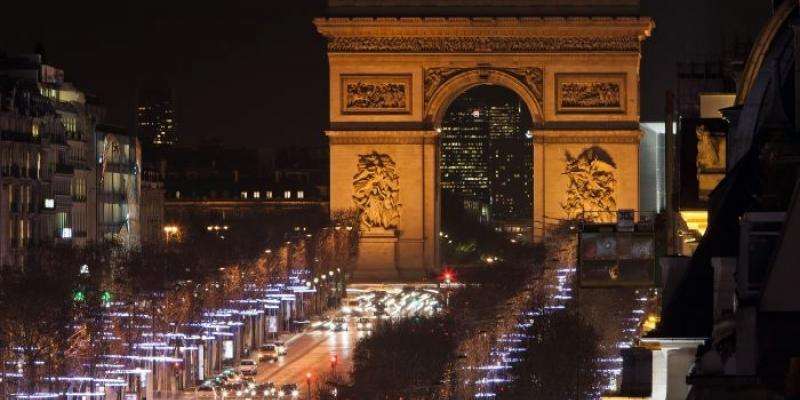 Le Prince Regent Residence and Spa in Paris : Welcome !
Le Prince Regent Residence and Spa in Paris is pleased to present its new official website where you can find out everything you need to know to book a wonderful stay in Paris. Of course we'll update you regularly with news, blogs, features and special offers to make your trip to the city as special as possible.
Le Prince Regent Residence and Spa in Paris brings you up to date with an exciting new official website
Our new web page will not only give you lots of information on our luxurious apartment hotel and spa in the heart of the elegant 6th arrondissement, close to the Odeon and the Luxembourg Gardens and within easy reach of all parts of Paris, it will bring you all of our latest news and offers.
The magnificent contemporary decor throughout our glamorous residence hotel is a spectacular setting from which to really revel in all the glamour and excitement of Paris. Our new website allows you to make an informed choice when selecting suites, rooms, studios or duplex. Superior quality furnishings and pieces art add to the exclusive ambience, and ensure your every comfort and pleasure throughout your stay.
Whether you plan to book a stay at Le Prince Regent Residence and Spa for business or leisure, our official website will inform you of our best rates and latest offers. Not only will we provide you with useful information for visitors to the city, we'll offer travel advice and tips. We'll also bring you up to date with new events, exhibitions and entertainment in the city, and offer our recommendations for sensational days and evenings.
Enjoy a more fulfilling stay at Le Prince Regent Residence and Spa by accessing our new official website
Ideally located for shopping and entertainment, Le Prince Regent Residence and Spa offers the highest standard of accommodation for your stay in Paris. Let the luxurious and sensual fragrance of essential oils banish the cares of your day as you enter our Spa 28 for a range of exclusive therapies devoted to your beauty and well-being. Relax in style, or make the most of our website to really get to know Paris.
~oOo~
Picture copyright holder : Tourist office Paris - Photographer Jacques Lebar
---