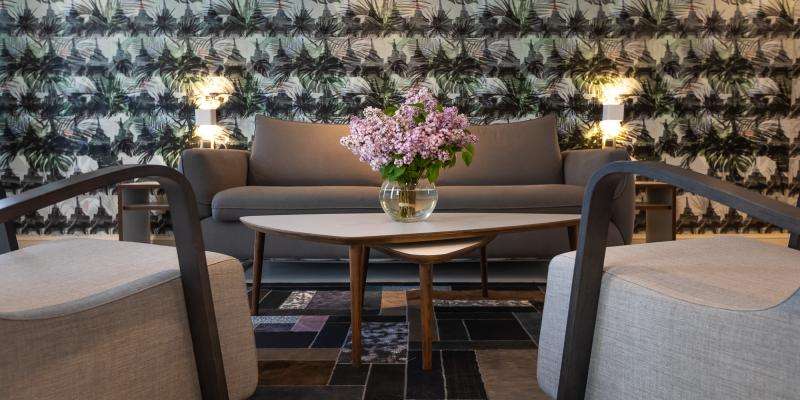 Le Prince Regent : Boutique Hotel
In the heart of Saint Germain des Prés, just a few steps from the beautiful Luxembourg garden. The Residence & Spa the Prince Regent has had a makeover. An extreme remodelling for this 18 century building, pieced together in a neutral light spirit, Parisian chic, without having lost an ounce of its authenticity.
The entrance of the courtyard, transports us into a Zen and vegetal ambiance, surrounded by the luxury apartments. Each of them was thought for your well-being.
Spacious designed bathrooms, elegant and cosy bedrooms.
The renovation of the residence is uniquely personalised, as our Hotel Palais Saleya in Nice on the Cote d'Azur.
The personalized decoration of the walls: wallpapers and paintings on the theme of Paris, but also the leather rugs, the bed passages were illustrated by artists.
We invite you to discover or rediscover this unique change, where you can feel right at home.
Carpet and bed Passages: Art Ouarzazate Gallery
Wallpapers and Paintings: « Chrystelle S»
Vegetal Wall: Indoor Vegetale