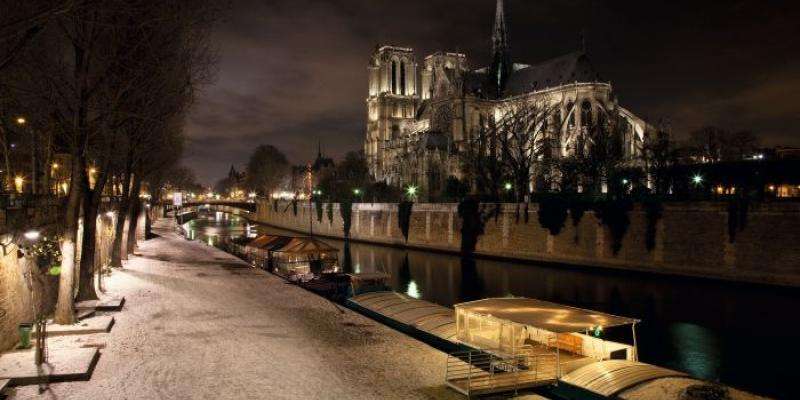 Discovering Bohemian Paris is great fun for everyone
Discovering Bohemian Paris is an exciting way to see more of the city's unique arrondissements, great museums and unusual attractions. The Résidence & Spa Le Prince Régent is the perfect choice for your trip, so why not book a stay at this friendly and elegant hotel, where there's always something interesting to be found nearby.
Discovering Bohemian Paris is the perfect way to get to know more of the city
The staff of the Prince Régent would like to wish you all a very happy new year for 2014, and look forward to welcoming you in the coming year.
Paris is a city for lovers, a city for gourmands, a city for shoppers, and of course a city for those who like to enjoy every side of life. We've put together a few suggestions to help you to discover bohemian Paris for yourself.
Explore beautiful Saint-Germain-des-Prés, once a favourite haunt of some of the original bohemians such as Simone de Beauvoir and Jean-Paul Sartre. Follow in their footsteps by enjoying a coffee at one of the pavement cafes, or shop for books, art and unusual items in the quirky shops.
Talk a walk in the Latin Quarter, and shop in rue Mouffetard or experience the city like a Parisian by visiting the market at Place Monge. The Marais is well known for its narrow streets and one of a kind shops, and the old Jewish quarter is one of the most exciting parts of the city for fashion, food and music.
Musée d'Art Brut offers you the chance to catch an exciting exhibition to celebrate 25 years of British contemporary magazine Raw Vision till 22nd August 2014. This exclusive show of over 400 works by 80 artists is set to be one of the events of the year.
Résidence & Spa Le Prince Régent, a stylish base from which to discover Bohemian Paris
The elegant Résidence & Spa Le Prince Régent is an inspired choice for any bohemian soul visiting Paris. Beautifully realised throughout, refined furnishings and eclectic collection of art enhances each space. Relax in of our chic rooms and suites, or soothe away the cares of the day in our exclusive Spa 28.
~oOo~
And once again, all of us wish you the very best for 2014.
Picture copyright holder : Tourist office Paris - Photographer Amélie Dupont
---
Résidence & Spa Le Prince Régent - Charming Hotel, Latin quarter, Paris 6ème