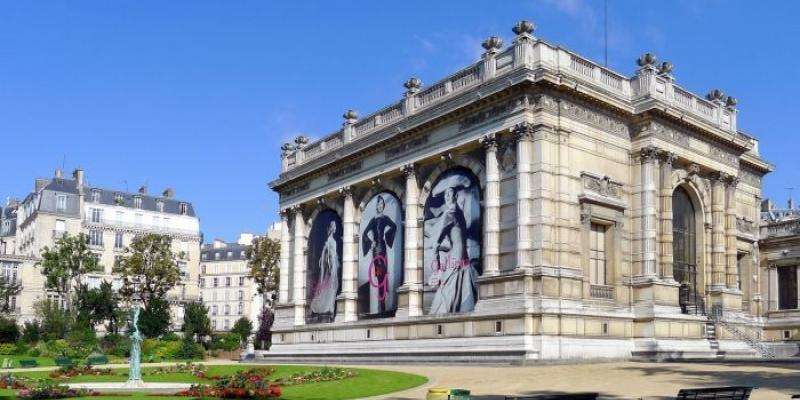 Current Exhibitions in Paris You should not miss
Current exhibitions in Paris are a fabulous and imaginative selection involving art, history, sociology, popular culture and more. During your stay in our city you will find yourself spoilt for choice, so allow us to offer our recommendations. Here are the current favourite exhibitions of the team here at the Résidence Le Prince Régent.
Current exhibitions in Paris to enjoy during your stay
The fascinating life and pioneering work of the visionary poet, model and publisher Nancy Cunard is the subject of Atlantique Noir, at the Musée du Quai Branly until May 18th. Born in 1896 to the English aristocracy, she became interested in Black culture early in life and was one of the few voices strongly denouncing racism at the time. Her documentary survey Negro Anthology, published in 1934, was a major milestone in cultural awareness.
The Palais Galliera is presenting Papier Glacé until May 25th. This visually stunning exhibition celebrates the fashion photography of Conde Nast publications. Founded in 1909 by Conde Montrose Nast, the company took over Vogue magazine and went on to launch or acquire iconic publications such as Vanity Fair, Glamour and W. Papier Glacé delves into the archives of Conde Nast to present dozens of photographs from 1918 to date, featuring the work of such giants of the field as Cecil Beaton, David Bailey and Miles Aldridge. Also displayed are period clothing items plus examples of the magazines both under glass and interactively available on screen.
Paris 1900: The City Of Entertainment runs until August 17th at the Petit Palais. Looking back to the Paris Universal Exposition of 1900 which focussed the eyes of the world on our fair city, this exhibition is a celebration of the Belle Epoque. Paris bloomed culturally at this time, and here you will learn why and how.
The Résidence Le Prince Régent is so convenient for current exhibitions in Paris
The elegance of the Résidence Le Prince Régent is, you will find, the ideal complement to the subject matter of these fine exhibitions. Why not stay with us and we can reveal to you more of the current attractions of Paris?
~oOo~
Picture copyright holder 'Palais Galliera' : MBZT - wikimedia CC
---
Résidence & Spa Le Prince Régent - Charming Hotel, Latin quarter, Paris 6ème