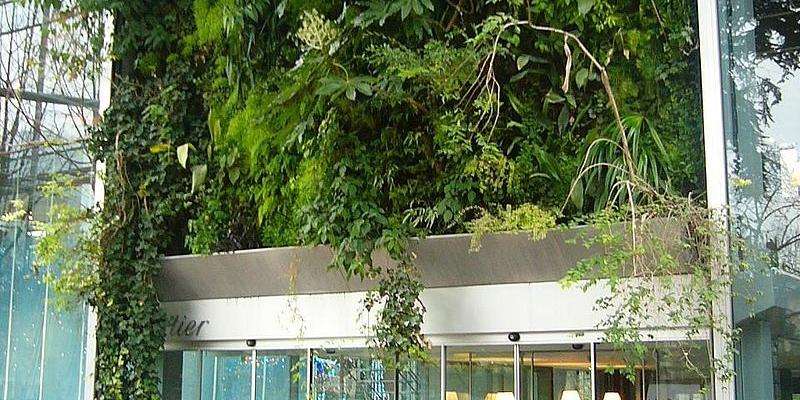 Celebrating 30 years of the Cartier Foundation
Beginning in 2014 and continuing into 2015 the Cartier Foundation is commemorating its 30th anniversary. As part of the ongoing celebrations the contemporary art museum is currently presenting two exceptional projects; The Inhabitants, and Musings On A Glass Box. The challenging and innovative Cartier Foundation is always worth a visit.
The Cartier Foundation from 1984 to today
The Fondation Cartier was opened on October 20th 1984 by the renowned Cartier jewellery manufacturing and watchmaking company to present exhibitions by established artists, give emerging new talent an opportunity and acquire works of art for the permanent collection. In 1994 it moved to its present location, a predominantly glass building designed by the Pritzker Prize winning architect Jean Nouvel. Here artists can work on a large scale. The Foundation currently has over 1000 works by thirty artists and over a hundred exhibitions have been commissioned. It continues to provide space for artistic freedom and stands for an open and progressive attitude, creativity and discovery.
To honour this 30th anniversary, two art installations are being presented. Musings On A Glass Box is by Diller Scofidio and Renfro and is a complex and immersive environment that works in concert with the architecture of the building and occupies the entire lower level. Les Habitants is by various contributing artists, including David Lynch and Patti Smith, and illustrates the history of the Cartier Foundation. It creates a visual and aural environment, playing with the perceptions of the viewer and creating optical illusions. Both of these current anniversary projects can be experienced until February 22nd.
Fondation Cartier pour l'art contemporain
261 Boulevard Raspail, 75014 Paris
+ 331 42 18 56 50
Metro : Raspail, Lines 4 et 6
Picture credits : Wikipédia - Rory Hyde
---
Résidence & Spa Le Prince Régent - Charming Hotel, Latin quarter, Paris 6ème